It's been a long time since I posted any update and sorry, because I'm not sorry. Life, just threw me to hell and I'm still crawling out. This is not what I want to talk about though.
August I signed up to be a part of #RomanceclassYA, which required the writers to read and share their opinion of the books read. August is also #BuwanNgMgaAkdangPinoy so I collected books written by Filipino author. Unfortunately, I never felt the urge to share my review until now.
So here is the first set of Philippines YA stories.
Number 1:
Prom Queen Perfect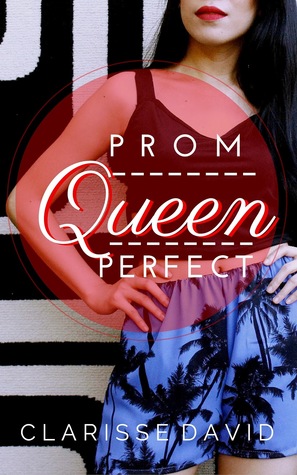 There are characters that you love to hate and hate to love. A combo of both is rare and for me that's Alex dela cruz. I hated her, I love her, love to hate her, hate to love her all in one. A strong character and very three dimensional. I love how it end but I wish I get to see more of Alex and her mother's relationship. Still Prom Queen Perfect is a short refreshing read.
PS:
Someplace in the middle of the book I fell in love with the butterflies in Alex stomach. Hahaha! :D
Number 2:
It began sweet and funny. I rooted for the main character and the love interest right of the bat, but when they started seriously dating other people, for the first time in my book reading history, I pray for the characters not to realized the truth. Their long painful road hurt me deeply and even if the story ended happily, it leave a bittersweet taste in my heart.


and the last one:
Let's call it love gripped me from the start and somehow reminded me of my favorite music video "You had a Bad day". It would have jump to my favorite if the ending didn't left me somewhat hanging.
~ ~ ~
And that's it for my first short reviews collection. You might notice that I have not put any stars rating and that's not because of the short reviews. Starting today I won't be rating books in my blog (I will in GR and Amazon) because I feel lazy -_-